How High Growth Startups Can Create Your First Procurement Strategy – John Evans of Procureability
This interview is taken from an episode of the Spend Culture Stories podcast. John Evans, the CEO of Procureability joins us to discuss how high growth companies can develop a procurement strategy for the first time to properly track and manage maverick and non-compliant spending and to transition into a more mature Spend Culture. 
John Evans has worked in the procurement and supply chain space for more than 20 years—including senior positions with McDonnell Douglas and A.T. Kearney—before co-founding ProcureAbility as CEO in 1996 (formerly known as Denali Advisory, Talent, Recruiting, and Intelligence). John has advised dozens of Global 1000 companies in the U.S., Europe, and Asia/Pacific. He focuses exclusively on strategic procurement and supply chain solutions and has led engagements relating to Supply Chain and Procurement Transformation, Strategic Sourcing, Supplier Management and Development, Supply Chain Strategy, and Logistics Optimization. John has a bachelor's degree in Industrial Engineering from Georgia Tech and an MBA from Pepperdine University. John Evans named as a Pros to Know by Supply & Demand Chain Executive.
In this episode, John joins us to discuss how high growth companies can develop a procurement strategy for the first time to properly track and manage maverick spending. In addition, he also explores how startups can transition into a more mature Spend Culture as they grow.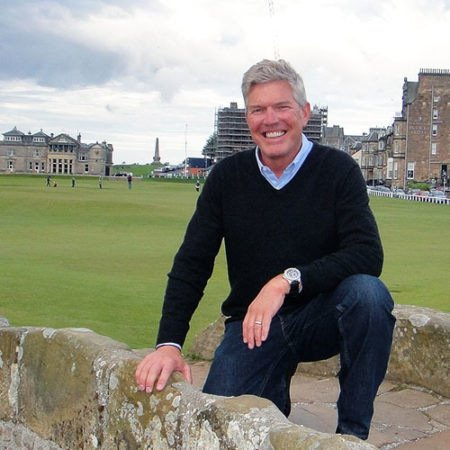 Speakers: John Evans, CEO, Procureability
Listen to the Episode Here:

Notable Quotes:
How Does Startup Spend Culture Differ From Mature Industries? 
John Evans [00:05:20] I think the startup cultures tend to have more of a "want it now" Spend Culture. With little patience for bureaucracy or cumbersome procurement policies, they want something that's super easy to use that doesn't require a lot of effort.

I think some of the more mature industries that have been around a while tend to be more patient. Regardless of Spend Culture, I think everyone wants a say in what they're buying, and they want to be heard.

Having a procurement process that's aligned with stakeholders and makes them feel included is key. This is a common trend I see regardless of the type of industry, but there are definitely differences in the cultures.
How Procurement Function Affects the Spend Culture of an Organization
John Evans [00:06:13] Well, I think that the procurement functions that are stakeholder-centric, strong customer service focused, and also have a reputation for doing innovative, valued added and progressive things tend to create a spend culture that accepts procurement as part of the team. They deploy a lot of progressive practices, like category management or strategic sourcing.

John Evans [00:06:38] I think if the procurement function is bureaucratic and they're not seen as being focused on their customers and adding value, that tends to be more of an "us" versus "them" culture. It's always kind of combative. Maybe that's a strong term, but it's more of an uphill battle to get their stakeholders to participate.
When it comes to hiring people to work in the procurement space, are there any particular skills or characteristics that make someone a good candidate to work in this kind of industry?
John Evans [00:07:20] We actually have a recruiting division in our company, so we do a lot of recruiting on behalf of procurement organizations. So, we see a lot of our clients looking for strong analytical skills, especially as data analytics and the concept of big data are being applied to procurement more and more.

Many procurement organizations are really trying to upscale their procurement strategy in terms of analytics. They want people in their organization that are strong communicators with strong collaboration skills (which can be hard to spot sometimes), but the soft skills are still something they ask us to help look out for.

Sometimes, we have clients asking us for specific category knowledge too. If you're hiring a category manager for I.T. or facilities, a blend of both technical and soft skills makes a great score card.

John Evans [00:08:19  In general, I think the ideal candidate is someone who knows the analytics, has strong communication, collaboration, and creativity skills. The ideal procurement role is almost becoming more of an internal consultant, so a lot of the skills you might apply or look forward in a management consultant also applies to the procurement space.
Steps in Developing an Effective Procurement Strategy for the First Time
John Evans [00:09:28] Our approach consists of five steps. We basically say the first step is to determine what's important to your company. For example, if you're a high tech company and the big focus is just time to market & speed – that translates to procurement goals. It's not so much about the cost. It's about finding sources of supply that are really fast and can help grow and support the company's growth.

However, if you're an established mature company and you're all about cost – that's a very different goal. So it's important to first make sure that you're clear about what your corporate goals are, and then how that cascades down to procurement.

That's the first step. It sounds elementary, but a lot of companies that we see don't really do that. Once you know what your company's goals are and your procurement organization's goals are, then we recommend that you understand where you're at today.

We normally use a framework when we're helping clients do this, but you can also do it on your own. You just need some type of framework to answer the questions: Where are we today in terms of being able to meet those goals? Where do we have gaps?

Deploy strategic plans or initiatives

Based on where you have gaps, we recommend that the companies design what we call strategic plans or initiatives.

Initiatives might be needing to reorganize to be more customer-focused. Or it might mean needing a more formal process for measuring supplier performance. It could be a number of things. But usually, we help companies do that. We end up with say, five or six major initiatives that will make you a much better procurement organization who is in line with your company's goals.

Once you've established the initiatives, you then develop your strategic roadmap which really is your strategy. This might be a one-year roadmap with elements that go out to three to five years. It will look different depending on the organization. But it's your roadmap for improving or transforming procurement to be a much higher performing organization. Once you've got that, you're really mapping out how to implement those initiatives and tracking results. For example, using some type of procurement tool or dashboard to measure how well you're doing against your new goals.
Changes that Need to be Made to Procurement Strategy or Processes in Startups
John Evans [00:12:14] When companies are in a startup phase, there's usually not much formal procurement going on. You may have some support group that's there to help the different business units or the different people within the startup, nothing fancy. But what I've noticed in a lot of startups is that most people are buying what they need by themselves.

They're just using their procurement card or their corporate card and they buy things. Then they involve procurement after the fact. There's not a strong upfront procurement process typically in a startup.

As the company goes through the startup phase, there becomes a need for a more formal procurement process. Procurement is involved upfront as soon as they know they may need something. This way, procurement can use a more standardized approach to going out to the market. They might need an approval before they go out and make a purchase. They also have limits to what they can spend.

Ultimately as the procurement organization starts to get more mature, then its process changes even more and they get even farther ahead. Procurement takes more of a category management approach. This means you're looking ahead of what your stakeholders need, even before they know they need it. For example, you've got established suppliers and players who have contracts in place earlier than you need. So, that makes it easier to negotiate even better deals. In general, I think the processes become more well-defined and clear as a company goes through a startup phase into a more established company.
Case Study – Read How Cennox Moved from a Paper Purchasing Process to an Automated Solution 
How Do You Prevent Maverick and Out of Control Spending? 
John Evans [00:14:16] Well, certainly having a formal process helps, obviously. If you don't have a formal procurement process, then you tend to have a lot of maverick spending. But I've even seen companies that have a formal procurement process and they still have a lot of maverick spending.

The key here is to have a procurement process or system that is easy to use. What we've noticed in talking with stakeholders and finding out why they're doing maverick spending or going around the process, is usually because the process doesn't work, takes too long, or you have to fill in three pages of information. It's not scalable or user friendly.

If they had a procurement strategy or a tool in place< where they can just order what they need and go through procurement for approvals that is super easy to use, then they tend not to have a lot of maverick spend. So, I think it's all about just having a formal process. But even more importantly, having a formal process that is easily adoptable by everyone.
Organizing your company's procurement strategy and introducing better procurement practices can have a huge impact on your company's efficiency, output, and bottom line. Read more on the procurement stages in our guide Procurement Process 101.
About the Podcast
Your company culture might attract talent, but your Spend Culture will make or break your company. The Spend Culture Stories podcast helps finance leaders learn the tactics, strategies, and processes to build a proactive Spend Culture. In this podcast, we have human conversations about stories that happen when people, organizations, and money meet. Learn how to pick the right tools, implement efficient processes, and develop the right people to transform your Spend Culture.